Spoken World 09
A gigantic 'acceleration' in world history
After 40 years of Cold War, in 1989 the world turned upside down. In just one year, all the communist states of Central and Eastern Europe  and finally also the Soviet Union itself  disappeared. The symbolic moment of course was the fall of the Berlin Wall. 1989, however, was much more than the lifting of the Iron Curtain. It was a pivotal year everywhere in the world: the bloodbath at Tiananmen Square in Beijing, the death of Khomeini in Iran, the withdrawal of Russian troops from Afghanistan (with an enormous impact on the entire Central Asian region), the triumph of neo-liberalism, the beginning of the end of Apartheid in South Africa…
After all of these events, expectations were high throughout the world. Bush Sr. announced a 'New World Order' at the start of 1990. World order and world chaos, however, were more closely intertwined than anyone could surmise in 1989.
In its second edition of Spoken World, Kaaitheater gives the floor to artists, writers and opinion leaders who will speak about this gigantic 'acceleration' in world history that characterised the two decades between 1989 and 2009, and the world that resulted from it.
Spoken World Tickets: prices from 20 years ago!
- video, debates, speech acts, party: free!
- performances: only €7.50* (except Belarus Free Theatre and the Brussels Brecht-Eisler Koor: €15/12)
Spoken Dinners: The chef of the Kaaicafé will be preparing special festival dishes during Spoken World, inspired by the countries the artists come from. In the Kaaistudios we shall be serving small savoury snacks, but only on the days when there are festival performances.
Speech Acts: Artists and writers here talk briefly and to the point. At the invitation of the Kaaitheater, they give highly personal views of 1989 and related topics. Free.
Spoken World Bookshop: During Spoken World, De Groene Waterman bookshop offers a fine selection of books related to the themes of the festival. In the Kaaitheater.
The image for the Spoken World poster was designed by the Spanish artist Alicia Framis (1967). She deals with social and political topics in both performances and visual work. She lives and works in Shanghai.
---
A Kaaitheater festival, in association with Vlaams-Nederlands Huis deBuren (Brussels) | thanks to Argos (Brussels), MO*magazine (Brussels) and Theatre in Motion (Beijing) | special thanks to De Morgen & Brussels Hoofdstedelijk Gewest/Région de Bruxelles-Capitale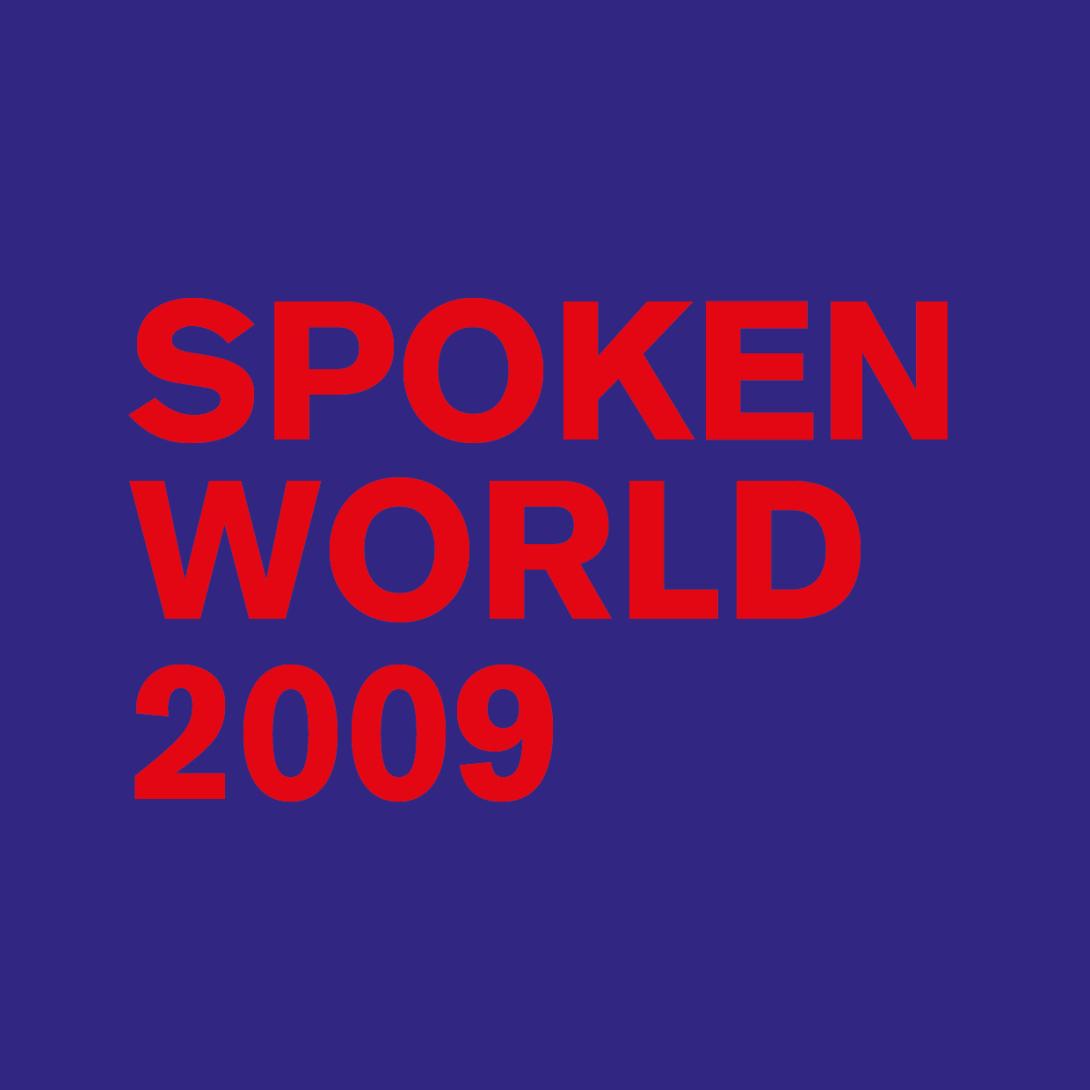 Programmed in Spoken World 09: