Agnes Quackels
artistic coordination
Barbara Van Lindt
artistic coordination
Maria Dogahe
programmer
Charlotte Dhont
production & artistic administration
Christian Hansen
stage technician
Frank Vandezande
stage technician
Geni Diez
stage technician
Godfried Verschaffel
deputy technical coordination
Jan Van Gijsel
coordination technique, production & planning
Lieselot Vanhoof
production & planning
Louise Crabbe
stage technician
Nelson Polfliet
production
Ruben Wolfs
stage technician
Ana Rappe
reception
Eva Decaesstecker
communication & presse relations
Helena Verheye
communication & publications
Fatima-Zohra Ait El Maâti
communication & mediation – city curation
Geertje Terlaeken
ticketing
Ismahen Gazdallah
digital & social content creation
Jessica Gysel
coordinatie team public & communication
Jonas Maes
digitale communication & partnerships
Lars Michiels
ticketing
Lus Baleci
reception
Margot Timmermans
front of house
Miriam Rottiers
bookkeeping
Nadia El-Boubsi
human resources
Valerie Vernimme
coordination finance & support
William Vanhassel
office management
Ann Bollen
coordination infrastructure & building management
Fatima Raklih
maintenance manager
Gus De Winter
maintenance
Mohamed Abbas
maintenance
Oumou Diallo
maintenance
Patrick Lauwers
technical maintenance
Serpil Akgün
maintenance
Ugur Ayhan
administration infrastructure & building management
Jonas Maes
coordination ICT
Agnes Quackels
general coordination
Barbara Van Lindt
general coordination
Valerie Vernimme
financial coordination
Soulaimane Ali
observer member
An-Marie Lambrechts
member
Bart Claes
secretary
Bénédicte Lobelle
president
Gert Nys
government commissioner
Greet Claes
government commissioner
Liesbeth De Ridder
member
Marleen Wynants
member
Peter De Jonge
chairman of executive committee
Firdaouss Rian
observer member
Romanie Peters
member
Shanice Wanjiku
member
Eddy Van Gelder
Herman Croux
Mia Vaerman
Tine Declerck
members
Partners
Globe Aroma is an Open Arts Centre that hosts dozens of artists/newcomers who come to create, rehearse and meet one another every day. Kaaitheater co-produces an annual platform in which a professional artist joins a diverse group of participants in a common art project. We also support Globe Aroma with its financial administration.
Every year, Het TheaterFestival kick-starts the new season with a selection of the most surprising and interesting productions from the last season. The festival alternates between Brussels, Antwerp and Ghent. Its structural partners are Kaaitheater, DE SINGEL, and viernulvier. The 2023 edition will take place from 7 to 17/09 in Brussels.
workspacebrussels is a workspace for the performing arts in its most hybrid forms. Young and upcoming talents find support with intensive residency periods, co-productions, and coaching. Kaaitheater provides various kinds of support: rehearsal space, office space, administrative support and co-presentations.
For a long time, Kaaitheater has collaborated closely with VUB and some of its departments. This autumn we close a new cycle of A Series of More-Than-Human Encounters. Our main partner for this series is VUB/Crosstalks, a transdisciplinary and intersectoral platform for knowledge exchange between academia and society through lectures, debates, residen-cies, exhibitions and networking activities.
The international house of literature Passa Porta is a unique, multilingual meeting place in the heart of Brussels for anyone and everyone curious about ideas, texts and stories. In the past, Kaaitheater and Passa Porta regularly hosted author conversations together. With The Wonders of Multilingualism, we have been organizing a series of encounters together since 2022, that shed light on the human, cultural and political complexity of multilingualism.
Jobs
CULTURAL ENTREPRENEUR
Kaaitheater seeks partner to develop business plan related to events & operation of new building.
Kaaitheater is a house for dance, theater, performance and conversation in Brussels. Founded in 1977 as a pioneer of innovative performing arts, we have grown into a platform for both artists of the Flemish Wave and new generations of Belgian and international performing artists.
Currently, our beloved building on Sainctelettesquare is undergoing renovation and new construction. We hope to open in 2026 - with a second auditorium, a city balcony and spaces for artists and audience groups.
In the meantime, we continue to program at Kaaistudios, and collaborate with many theaters and partners in and around Brussels, with whom we present a diverse program.
In order to increase our own income and thus further expand our artistic operation, Kaaitheater will make its infrastructure available for venue hire, events and other formats yet to be developed.
We are looking for a freelance entrepreneurial and out of the box thinking partner to help shape this part into a solid business plan.
Assignment
- a market survey and mapping of the events sector in Brussels and abroad
- the positioning of Kaaitheater with its renewed infrastructure within this market
- the organizational and technical preconditions for creating an efficient and feasible rental model (including a management model for the café/catering, the pricing of rooms and extra services, information sheets per location, etc.)
- a plan of approach: organization chart, relation to artistic program...
- assignment completed spring 2024
Profile & competencies
- You have organizational knowledge of events, congresses and seminars
- You have a relevant network in Brussels
Kaaitheater strives for equal opportunities for all. We select candidates based on competencies and talents. Please read our non-discrimination policy.
If you are interested in this call, please send your concise resume and a cover letter to job@kaaitheater.be by November 1, 2023.
For additional info, please visit bestuur@kaaitheater.be
Do you know the right person for this position? Then send them on quickly.
About Kaaitheater
Kaaitheater is a house for dance, theatre, performance and conversations – firmly anchored in Brussels.
Founded in 1977 as a pioneering institution for the living arts, we grow into a platform for both artists from the 'Flemish Wave' as well as new generations of Belgian and international choreographers and performers.
Driven by the question How To Be Many?  Kaaitheater explores new strategies for participation and mediation, in order to guide new audiences into the multifaceted contemporary living arts. These make room for a broad spectrum of visitors, artists, stories and perspectives, and cross many neighbourhoods and locations in and around Brussels.
Between 2022 and 2025 our cherished building at Sainctelettesquare is being renovated from the bottom up. In 2025 we'll move back into our headquarters, with ample of new space. A second room, a city balcony and spaces for artists and public will resonate with the new urban artpool around the canal.
Until then you can find us at de Kriekelaar in Schaerbeek, where we have our temporary office and also programme smaller events. Of course we keep presenting at Kaaistudios; the rest of our programme you can find at the many theatres and partners in and around Brussels, with whom we collaborate the coming years.
How to be many?
Under the motto How to Be Many? we make space for a broad spectrum of visitors, artists, stories and perspectives, so we can learn to better reflect the city's many voices.  
How to be Many on Earth? How to meet in Many languages? How to be Many in the future? How to love in Many ways? How to connect across generations? How to be Many in the City? 
These are questions that run like a thread through our programming and try to point out what is a stake.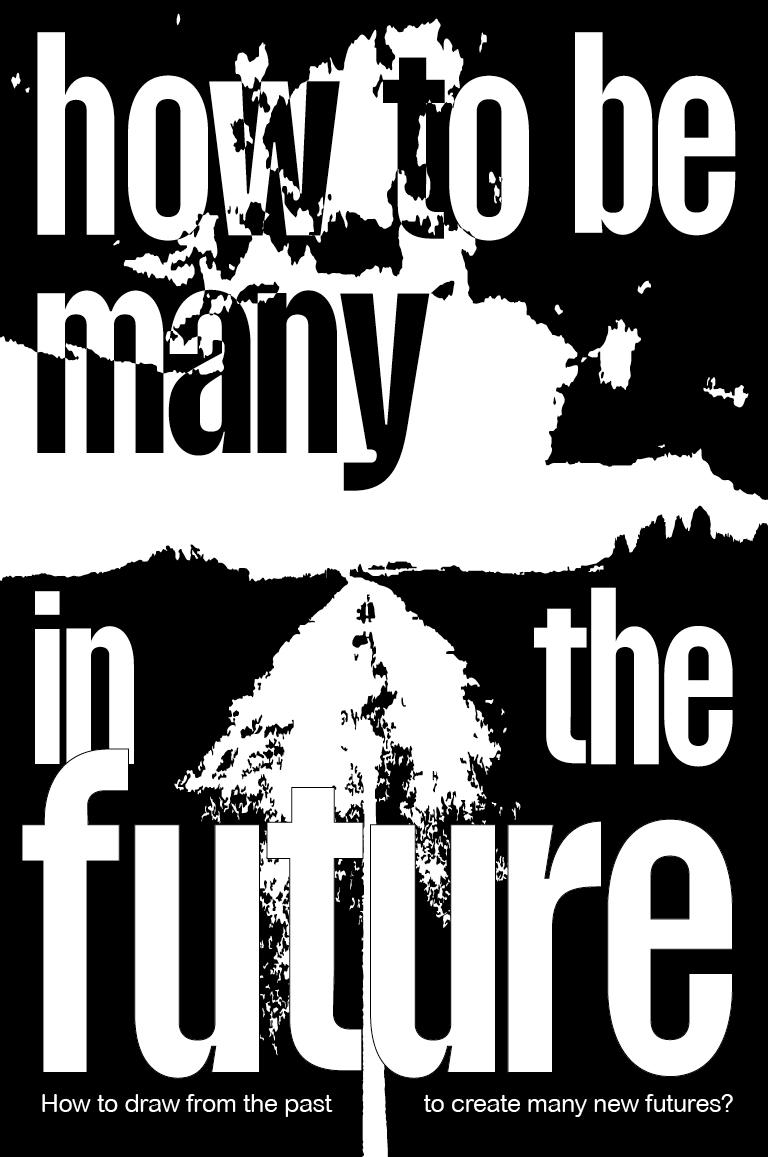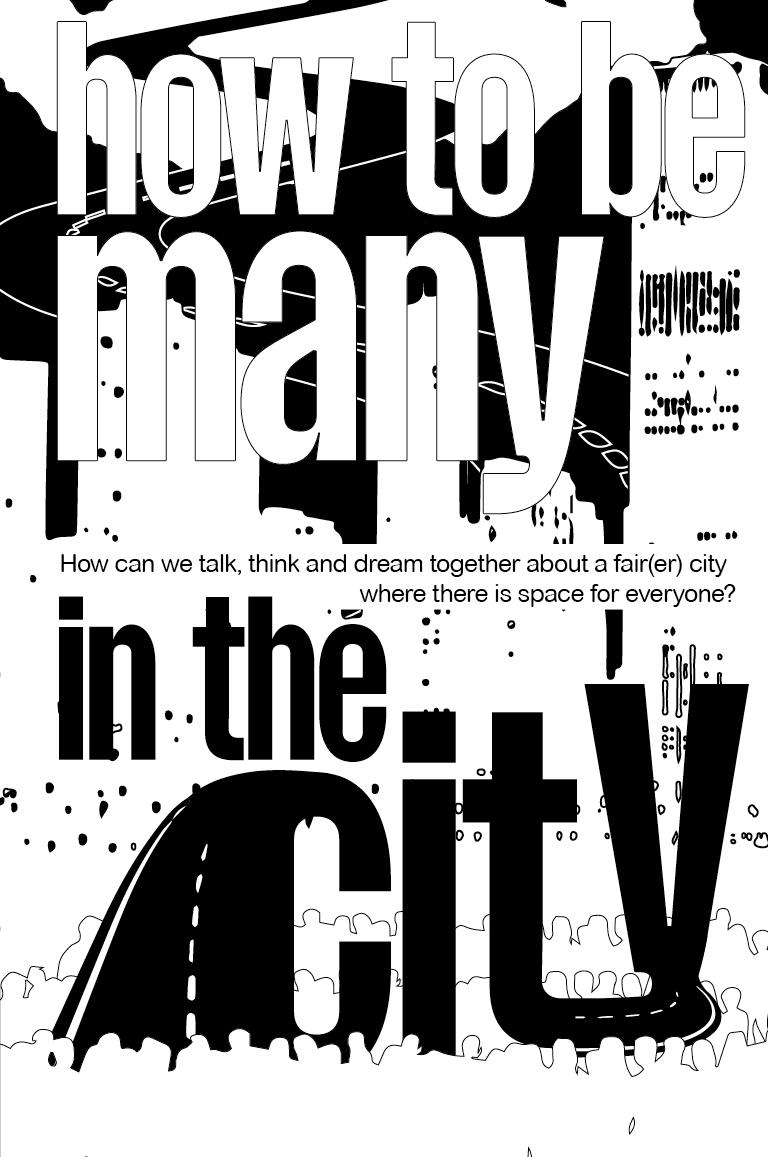 Netwerken
BE MY GUEST

Be My Guest brengt elf internationale partners samen die aandacht hebben voor vernieuwende kunstvormen en bekend staan om hun betrokkenheid bij kunstenaars. Be My Guest vertrekt van samenwerking, vertrouwen en vrijheid van uitwisseling, zoekt naar flexibele manieren om in te spelen op de behoeften en trajecten van kunstenaars, en investeert op lange termijn in hun werk. Be My Guest biedt ook ruimte voor reflectie over de eigen beroepspraktijk en zoekt aansluiting bij actuele maatschappelijke vraagstukken.
 
PARTNERS
Belluard Festival – Fribourg – Switzerland
BUDA – Kortrijk – Belgium
ICI-CCN – Montpellier – France
Kaaitheater – Brussels – Belgium
La Bellone – Brussels – Belgium
Materiais Diversos – Lisbon – Portugal
MDT Stockholm - Sweden 
Parallèle – Marseille – France 
Short Theatre – Rome – Italy 
Tanzquartier – Vienna – Austria
Théâtre Saint-Gervais – Genève – Switzerland
ACT
Art, Climate, Transition

'The hope I am interested in is about broad perspectives with specific possibilities, ones that invite or demand that we act.' – REBECCA SOLNIT
ACT is een Europees samenwerkingsproject rond kunst, ecologie, klimaatcrisis en sociale transitie. In dit tijdperk van klimaatverandering, massale uitsterving en groeiende ongelijkheid bundelen we onze krachten voor een hoopvol project: we verbinden brede perspectieven met specifieke, lokale contexten, die uitnodigen of vragen om te handelen: ACT.
ACT verenigt 10 Europese cultuurhuizen uit de beeldende en podiumkunsten en ontvangt steun van het Creative Europe Programma van de EU voor een periode van vier jaar (2019-2023).
PARTNERS
ArtsAdmin – London – UK
Bunker – Ljubljana – Slovenia
Culturgest – Lisbon – Portugal (lead partner)
COAL – Paris – France
Domino – Zagreb – Croatia
Kaaitheater – Brussels – Belgium
Kampnagel – Hamburg – Germany
Lokomotiva – Skopje – Macedonia
NTIL – Riga – Latvia
Theater Rotterdam – Netherlands