War and Turpentine
#BigNames
#MadeInBxl
#Repertoire
27—30.03.2018
Between art and war
Just before he died, author Stefan Hertmans' grandfather gave him several full notebooks. For years, Hertmans did not dare to read them – until he did and discovered surprising secrets. He read about an impoverished youth in Ghent, horrific experiences as a soldier at the front during WWI, and a great love who died young. Years of fascination for his grandfather's life eventually led Hertmans to write War and Turpentine. The book has been translated into ten languages and was even longlisted for the coveted Man Booker International Prize.
Jan Lauwers is now presenting a theatre adaptation of the gripping epic. Following the success of Isabella's Room (2004) about his own family history, and The blind poet (2015) about the ancestors of all the members of Needcompany, he is now exploring somebody else's family history. One that is situated between art and war and in the midst of the struggle for Flemish emancipation. It is difficult to imagine richer source material for Lauwers' humanist theatrical style.
directing, set design, stage adaptation Jan Lauwers | based on the novel War and Turpentine by Stefan Hertmans | composer Rombout Willems | with Viviane De Muynck, Grace Ellen Barkey, Alain Franco (piano), Benoit Gob, Simon Lenski (cello), Sarah Lutz, Elik Niv, Maarten Seghers, Mohamed Toukabri, Romy Louise Lauwers (replacing Mélissa Guérin), George Van Dam (violin), | costumes Lot Lemm | dramaturgy Elke Janssens | production Marjolein Demey l technique Marjolein Demey, Gwen Laroche | intern Bosse Provoost | production Needcompany | co-production Toneelhuis (Antwerp), Festival de Marseille, provincie West-Vlaanderen | support the Flemish authorities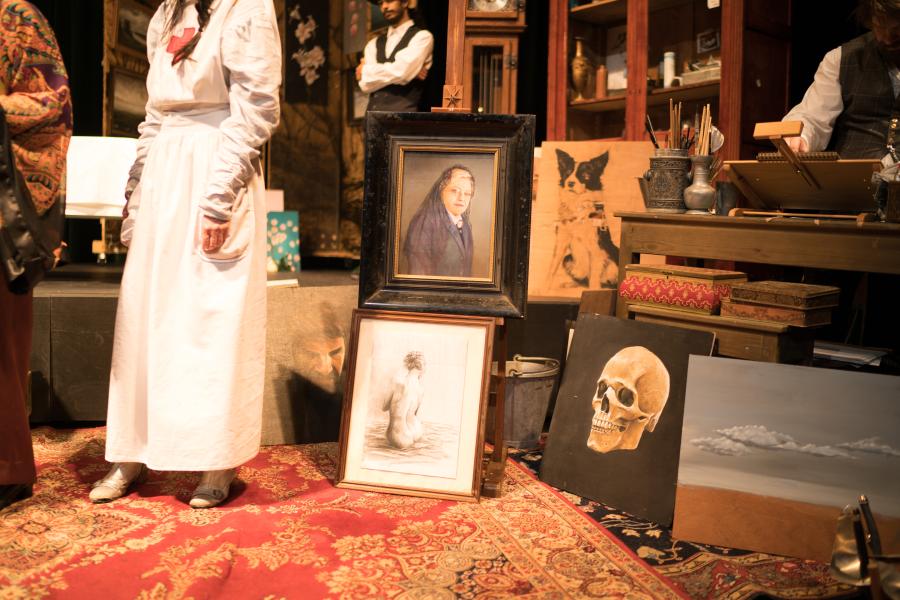 DURATION : 120 min.
LANGUAGE : Dutch — srt. English French
Presented by
Kaaitheater
Provincie West-Vlaanderen