Quartett
#BigNames
#MadeInBxl
#Repertoire
23—26.01.2019
A salon before the French Revolution, a bunker after the Third World War. As the world stands on the verge of collapse, a man and a woman exchange a razor-sharp dialogue based on a caustic text by Heiner Müller. The confrontation between the two is also a confrontation between the power of words and the threat of movement. What forms might communication take? Frank Vercruyssen from tg STAN and Cynthia Loemij from Rosas share the stage and explore the essence of the relationship between words and movement. They created Quartett in 1999 with Jolente and Anne Teresa De Keersmaker, set to a text of the same name that Müller wrote in 1980. Set to a text of the same name written by Müller in 1980. The German playwright, inspired by Les liaisons dangereuses (1782) by Choderlos de Laclos, wrote a powerful dialogue combining themes such as the inherent cruelty of human beings and the ways in which relationships often end in defeating 'the other'. Again at Kaaitheater after 20 years!
The text is about much more than the power dynamic between a man and a woman - an interview with Cynthia Loemij en Frank Vercruyssen (Bruzz)
concept Anne Teresa De Keersmaeker, Jolente De Keersmaeker, Cynthia Loemij, Frank Vercruyssen | text Heiner Müller, Quartett | performed by Cynthia Loemij, Frank Vercruyssen | set & lighting design Herman Sorgeloos, Thomas Walgrave | costumes An D'Huys | production tg STAN, Rosas | co-production 1999 Kaaitheater | co-production 2019 De Munt/La Monnaie | premiere 4/03/1999, Kaaitheater | Rosas is supported by the Flemish Community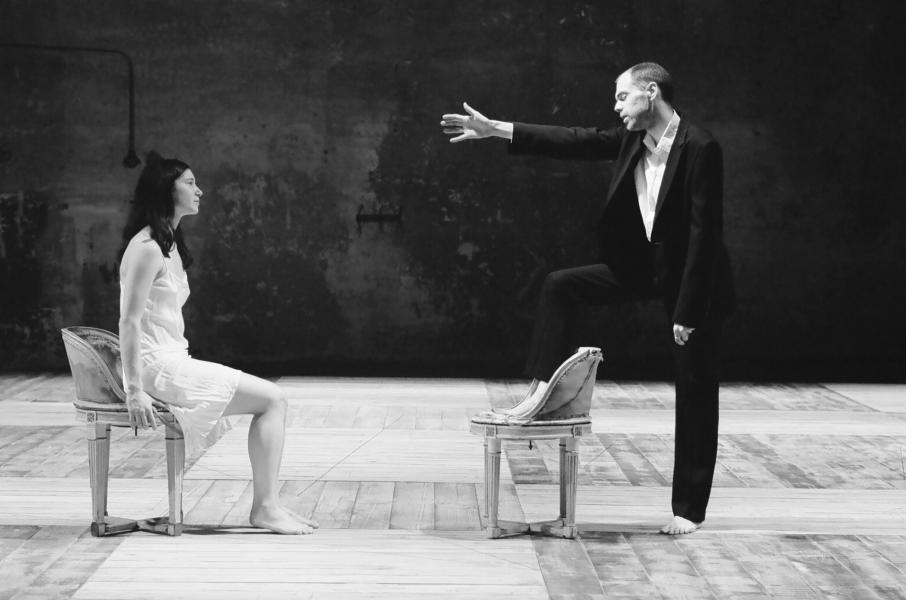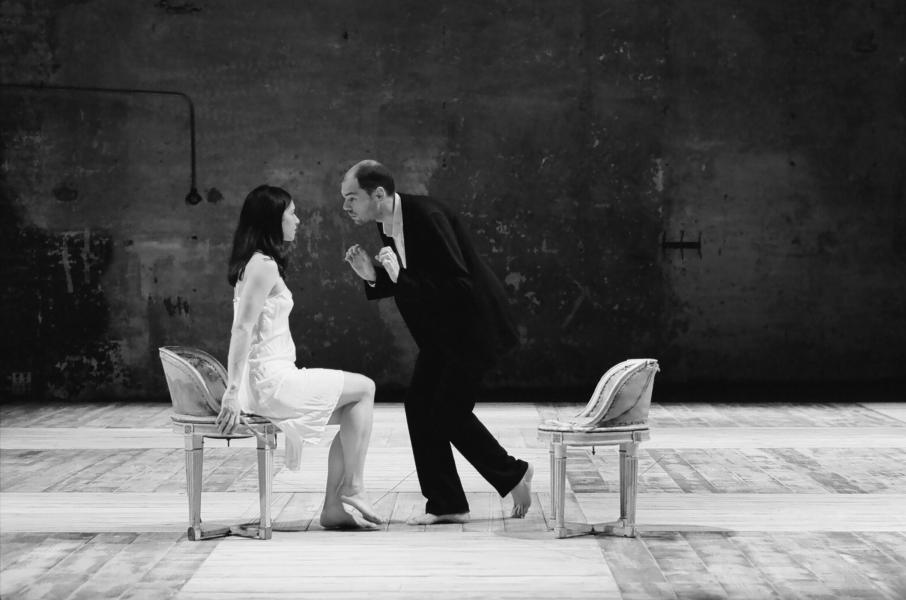 DURATION : 60 min.
LANGUAGE : English — srt. Dutch French
Inleidingen een half uur vóór de aanvang van de voorstellingen door Lodie Kardouss (in het Engels)
Presented by
Kaaitheater
De Munt / La Monnaie