Broken Shapes
#ImagineThis
#NewArrivals
#NxtGen
20—21.03.2020
Warning: this show is cancelled to help contain the spread of the new coronavirus.
A young woman in a city that has been occupied for decades. On the day of her father's funeral, she discovers his architectural drawings. Overcome with sadness, she slips into the dream worlds and imagined places that he created.
What is the influence of our environment on our imagination? Is such influence hereditary? And are our actions and dreams coloured by our ancestors' contexts, be they an open field, the ocean or a prison cell? Broken Shapes is a hybrid theatrical experience between installation, video and performance that explores how physical surroundings affect us mentally. Onstage we see one actress, her words are supported and interrupted by the visual interventions around her.
• Rimah Jabr is a theatremaker who works in Brussels, Toronto and Palestine. Her work is characterized by bizarre lightness and absurdity. Dareen Abbass lives and works in Brussels and creates both sculptural and graphic work as well as videos. Both artists are currently residents at Moussem Nomadic Arts Centre.
"Individual artists are priority. No one should be left alone to figure out how to deal with the situation. Organizations should protect artists." – Rimah Jabr in The Empty Stage/Etcetera
co-created by Rimah Jabr & Dareen Abbas | performed by Femke Stallaert & Gülce Oral | dramaturgy Esther Severi & Charlotte Corbeil-Coleman | light designer Andre Du Toit | light designer assistant Thomas Stevens | sound designer Arzu Saglam | stage manager Dylan Tate-Howarth | producer Natasha Greenblatt | video work & sculpture Dareen Abbas | woodworking Yannick Castagna | visual advisory & post-production Teun Brock | molding Fabienne Massart | director of photography Geert Verstraete | assistant director (video) Bas Bonhof | sound Azur Saglam | production Moussem Nomadic Arts Centre, The Theatre Centre Toronto | co-production Kaaitheater, C-TAKT, d e t h e a t e r m a k e r, Two Birds Theatre | supported by de Vlaamse Gemeenschap, the Canada Council for the Arts, the Ontario Arts Council, & BMO Financial | developed in residency at the Theatre Centre (Toronto) | special thanks to Ashraf Zaghal, Aislinn Rose & Franco Boni, Aluna Theatre, Jumblies Theatre, Canadian Stage, Inblauw Hotel, Gert Boel, MODECO PRL, Eva Decaesstecker, RBC Arts Access Fund Award, Neighborhood Arts Network.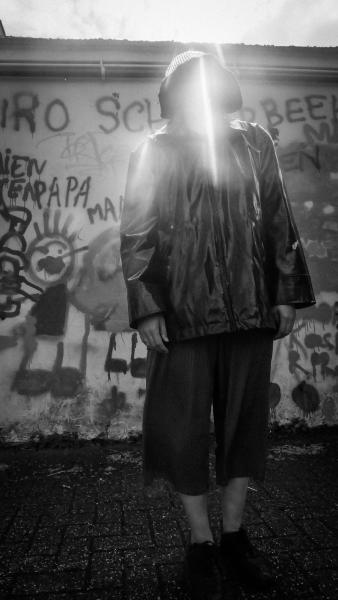 WORLD PREMIERE
KAAITHEATER CO-PRODUCTION
+ post-performance talk 21/03