Zonder Bloed
Revenge, sorrow, reconciliation
You lie on your side. You pull up your legs. You curl up like a shell and squeeze your eyes shut. A shot, the sound of a window breaking. You hear your father groaning in pain. Your brother's soft voice, more shots. And then a frightening silence. In the midst of a brutal act of revenge, a boy and a girl exchange looks. Unwittingly, and without saying a word, their lives become inextricably linked.
The theatre-maker Inne Goris has adapted Alessandro Baricco's novella Without Blood for the stage, with music by Dominique Pauwels. The story is about the consequences of war and the sympathy between perpetrator and victim, each of whom has to cope with their side of the trauma. This universal tale of revenge and grief explicitly poses the question: is reconciliation possible?
• Inne Goris shows people's astonishing resilience and fighting spirit when dealing with hard and often horrifying situations. At the Kaaitheater she has previously presented Muur with music by Dominique Pauwels and script by Pieter De Buysser, as well as Nachtevening.
#norisk #kteam
concept & direction Inne Goris | text Peter Verhelst | after Senza Sangue van Alessandro Baricco (vertaling Manon Smits, Uitgeverij De Geus BV, Breda 2003) | music Dominique Pauwels | musical realisation / recording SPECTRA Ensemble (Tille Van Gastel (fluit), Dirk Descheemaeker (klarinet), Pieter Jansen (viool), Bram Bossier (altviool), Jan Sciffer (cello), Luc Van Loo (piano) Frank Van Eycken (percussie)) o.l.v. Filip Rathé & Annelies Van Hijfte (sopraan) | with Johan Leysen, Lieve Meeussen | scenography Stef Stessel | costumes Greta Goiris | technique Pino Etz, Johan Vandenborn | production management Isabel Vermeulen | communication Marianne Cattoir | production LOD muziektheater | co-production Kaaitheater, LIFT Festival, SPECTRA ensemble, House On Fire
A House on Fire co-production; with the support of the Culture Programme of the European Union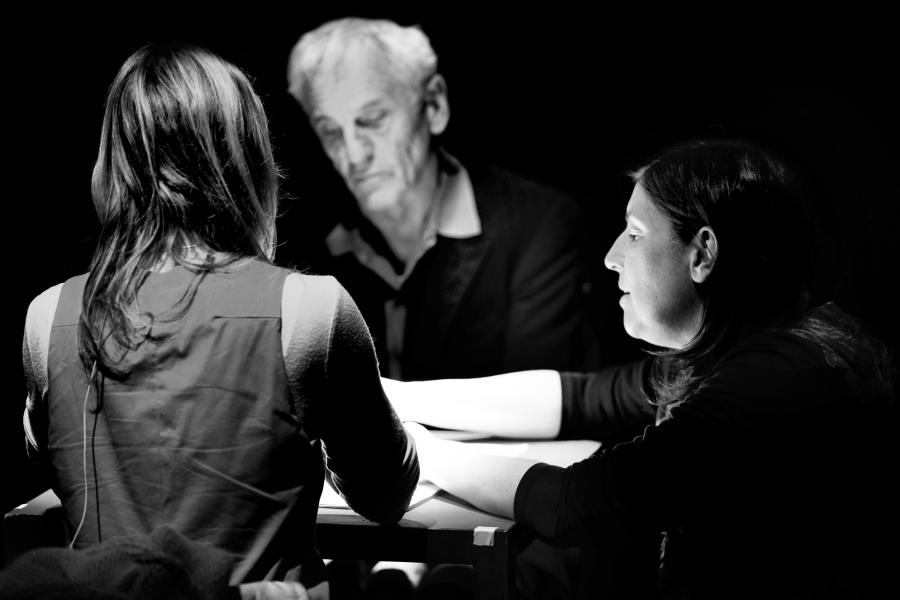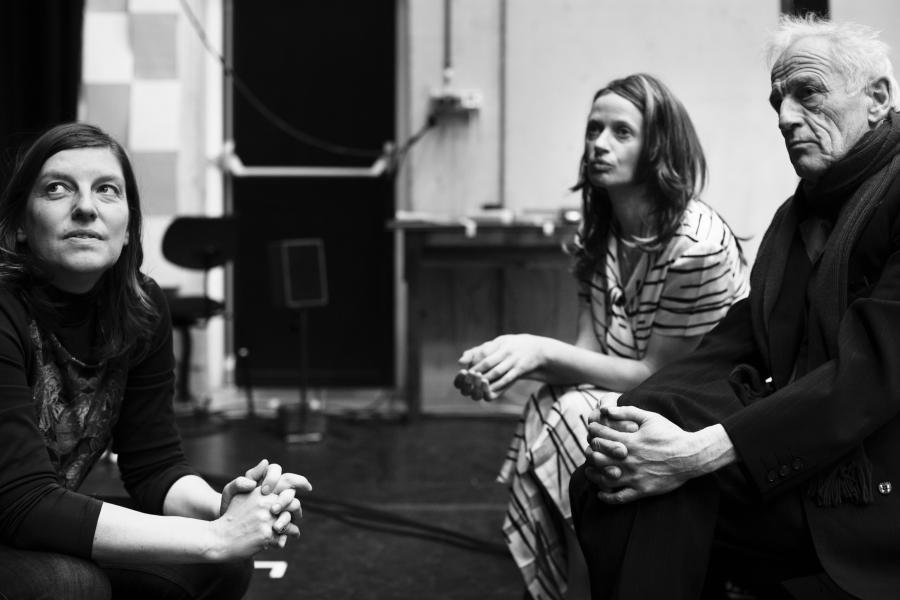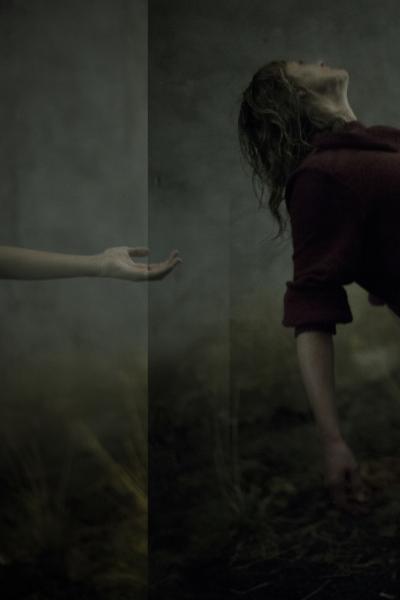 Presented by
Kaaitheater
HOF – House on Fire