Piano and String Quartet
#MadeInBxl
#BigNames
#Tender
27—28.01.2017
The sixth musician
No stage set, no backdrops, no frills: everything is laid bare. The dancer and choreographer Fumiyo Ikeda takes you with her into the heart of Morton Feldman's Piano and String Quartet. This 80-minute long composition for piano and strings radiates an aura of calm, in which 'each something could equally be the echo of nothing.' Ikeda shares the stage with the Ictus performers, as if she herself were the sixth musician. Ikeda: "Close your eyes when you want to sink into the music – open them whenever you want to see the dance. Just like when you're on a quiet beach and wandering." The erratic, almost imprecise repetitions of Ikeda's movements perfectly echo Feldman's music.
• In 1983, Fumiyo Ikeda joined the newly established Rosas, dancing in almost every production until 2008. She also created performances together with fellow artists such as Benjamin Verdonck and Tim Etchells. The Brussels-based contemporary music ensemble Ictus has been a regular guest at Kaaitheater for years and often collaborates with Rosas. This season, Ictus will also be presenting a new Liquid Room concert.
It is better to discover mystery in light than in the shadows. – Arthur Cravan
choreography, solo performance Fumiyo Ikeda | piano Jean-Luc Fafchamps | violins George van Dam, Igor Semenoff | viola Aurélie Entringer | cello Geert De Bièvre | light design Hans Meijer | co-production Opéra de Lille | Support de Vlaamse Gemeenschap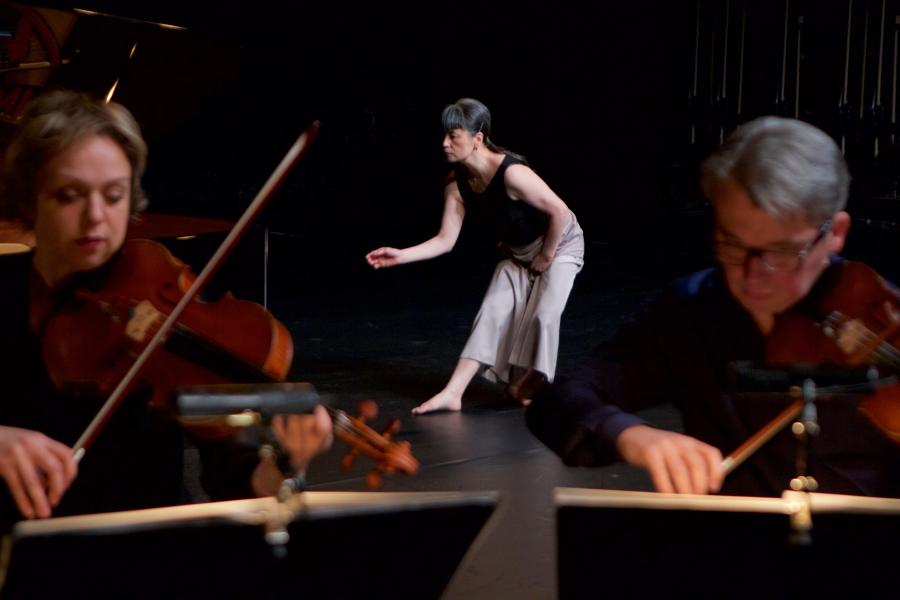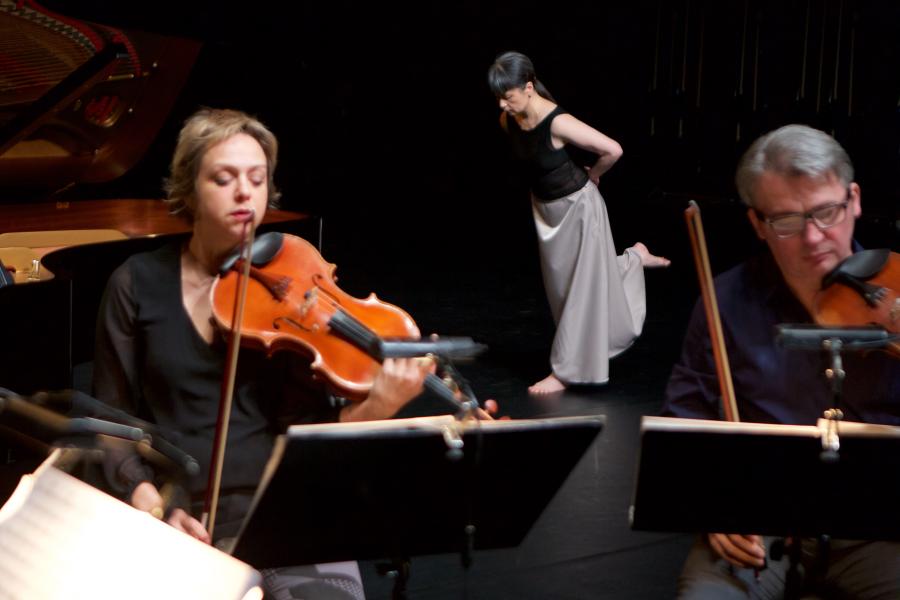 DURATION : 80 min.
KAAITHEATER CO-PRODUCTION
WORLD PREMIERE