After All Springville
Twelve years after the premiere of Springville – which some day will come back to Kaaistudio's – Miet Warlop is revisiting the performance as a memory she wants to relive, or as a song she wants to cover with a new group of performers. Sometimes you want to say something again years later. Because the questions have not been solved, because in the meantime you have grown older and have experienced other things, or simply: for the renewed pleasure of playing.
On stage is a house. It emits wisps of colourful smoke and a little later, a man with a rubbish bag in his hand, ready to put it outside. Around the house strange creatures circle, half man, half thing. They sniff around, seduce, scream for affection. The house is a springboard, a trampoline for the imagination. Through various openings, the house swallows visitors and then spits them out again. Are you ready for this leap into limbo? Do you become a witness to a surrealistic spectacle or do you get to see the underlying reality as it is, open and bare?
• Miet Warlop studied three-dimensional art at the KASK in Ghent. In her work, she strings together images to create stunning tableaux vivants. Several of her performances have been on the Kaaitheater programme (including Springville and Ghost Writer and the Broken Hand Break), and her work was – literally – on the Performatik17 bill.
concept and direction Miet Warlop | performance Hanako Hayakawa, Winston Reynolds, Myriam Alexandra Rosser, Milan Schudel, Wietse Tanghe, Jarne Van Loon | costumes Sofie Durnez | consultant light design Henri Emmanuel Doublier | technical coordination Bennert Vancottem | technical crew Eva Dermul, Jurgen Techel | production Miet Warlop / Irene Wool vzw | co-production HAU Hebbel am Ufer, BUDA, Voo?uit , PerPodium, De Studio, Internationales Sommerfestival | with the support of The Belgian Tax Shelter, Flemish Authorities, City of Ghent | thanks to CAMPO, TAZ – Theater aan Zee, cc De Grote Post | contact & distribution Frans Brood Productions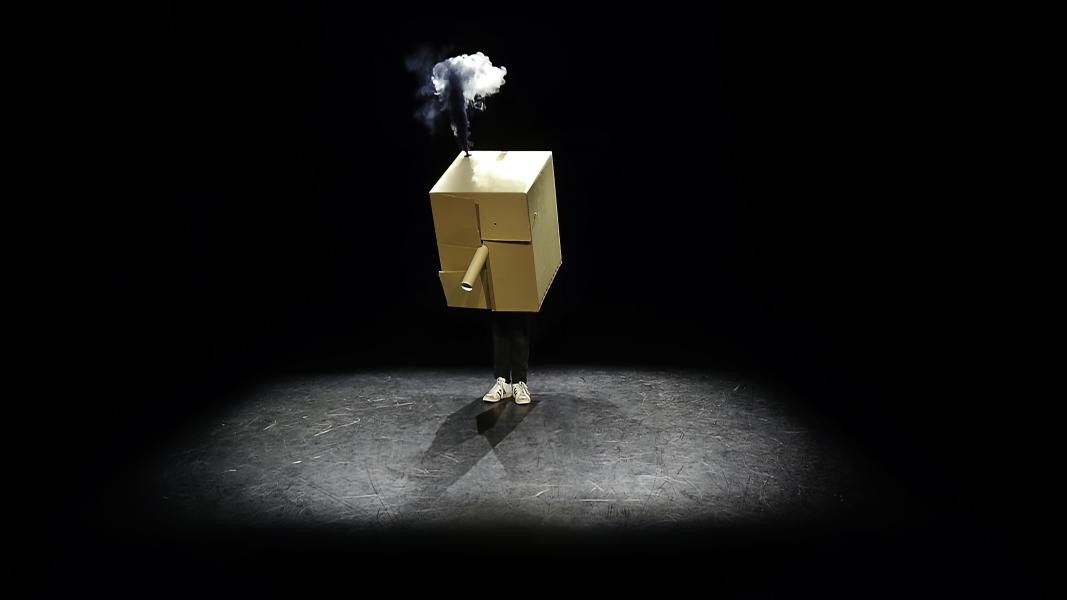 DURATION : 75 min.
LANGUAGE : Language no issue
De twee Brusselse theaters voor een jong publiek, BRONKS & La montagne magique, heten je graag welkom tijdens EXPORT/IMPORT FESTIVAL. Van 10 tot 14/11 ontdek je de meest inventieve, ontroerende, grappige en scherpzinnige voorstellingen van dit moment – ook in het programma van Kaaitheater. ➝ www.bronks.be