Groundwork
#NewArrivals
#NxtGen
#Society
22—24.06.2018
To close the season, the occasional collective Lucinda Ra is organizing an open studio for three days. You are free to come in and out, take an audio tour (in Dutch or French), join the conversations, or just to listen and watch the music, animated films, short presentations, and visual work. The kitchen – which forms the heart of the project – will be open throughout and is free. You can contribute your own ingredients: a ticket for Grondwerk costs 250 grams of food.
• The loose-fixed collective Lucinda Ra consists of an eclectic group of authors, directors and musicians. Lucinda Ra member Simon Allemeersch has performed at the Kaaistudios before, in De brievenschrijver/Letter home (2016), a collaboration with Globe Aroma.
---
FRIDAY 22 JUNE
RABOT 4-358
19:00 | theatre | Dutch, (intro in French and English)
Rabot 4-358 is a documentary theatre performance. For two years, Simon Allemeersch set up his studio in the social residential towers of Ghent's Rabot district. And it was there, in collaboration with residents and other makers, that this story about housing, economy, poverty and personal fictions was created.
OUVIDOR 
21:00 | documentary + talk | all languages
A film documentary by Maarten De Vrieze about his project in the Brazilian city of São Paulo. Together with the engraver Cão, he printed engravings – inspired by the modernist Candido Portinari – on the daily newspapers that they distributed all over the city. 
After the screening, Maarten will discuss the squatters movement in Brussels with Jeroen Stevens (KULeuven), Le 123 Rue Royale et al. 
RABOT II
21:30 | theatre & concert | all languages
Simon Allemeersch updates us on the progress of the follow-up to the 'old' Rabot performance that he is currently creating. Together with musicians Jeroen van Herzeele and Giovanni Barcella. An improvisation with drum, sax and video. 
SATURDAY 23 JUNE
THE OSTEND STREET ORKESTRA
19:00 | concert | without words
The Ostend Street Orkestra is an unruly musical ensemble made up of a colourful array of Ostend residents, brought together by kleinVerhaal. Its repertoire: an experimental casserole of influences. Expertly marshalled by Giovanni Barcella (Moker), Ilse Duyck (Ilse Duyck Group) and Bart Maris (Flat Earth Society).
JORDY 
20:45 | performance | Dutch (surtitled in French)
Journalist Eline Bergmans wrote an article about the final year in the life of Jordy, an eighteen-year-old boy who died of hardship alone in Ghent's Blaarmeersen recreation area. Together Barbara Claes, Philippe Flachet Kaat Arnaert and guitarist Stalin Blake tell Jordy's story. About life and survival.
AKAAREMOERTOE BAHIKOEROE 
21:15 | theatre | without words
Paola Bartoletti sings a fragment from the performance Akaaremoertoe Bahikoeroe (a fictitious family drama, written by Barbara Claes and performed in Zwankendamme in 2016) against a backdrop of images from the performance. About the suffering of a mother without children.
GIOVANNI BARCELLA & JEROEN VAN HERZEELE
21:45 | jazz concert
Drummer Giovanni Barcella and saxophonist Jeroen Van Herzeele invite bass player Manolo Cabras to join them for a concert. They play together as night falls. 
SUNDAY 24 JUNE
13:00 LUCINDA RA IN DISCUSSION
Lucinda Ra speaks to 10 Brussels residents who have been following the event all weekend, and to the audience, about the city and their work. How did these ten witnesses experience the weekend, and where does Lucinda Ra want to go with the book in which all the editions of Grondwerk will be collected?
15:00 CLOSING PERFORMANCE
The stunning culmination of three days of Grondwerk. With an impossible conclusion to the weekend and a final few bars of music from Jeroen Van Herzeele and Giovanni Barcella.
---
ONGOING
Grondwerk is an open studio. You can tour the building with an audio guide, taking in work by: 
MAARTEN DE VRIEZE
Desire Lines is a series of interventions in public space. In Zeebrugge, Maarten met Jacem, an Iranian who attempts to smuggle himself into the United Kingdom every evening after sunset. His story lays bare a pattern of well-trodden paths.  Maarten also exhibits images from Ghent's Rabot district. He brings you as a visitor to a dozen flats from the social residential towers. 
BARBARA CLAES
In 2016, Barbara wrote a family drama, Akaaremoertoe Bahikoeroe. She organises current and future writing workshops with children (from 0-99 years) and together with them compiles a catalogue full of answers to various questions. With this catalogue she will write a follow-up to Bahikoeroe, in which she wants to give all the text to the children of the family. 
SIMON ALLEMEERSCH
Since last year, Simon has been working on a follow-up to the 'old' Rabot performance. During Grondwerk, he repeatedly updates us on the project. 
STEFANIE CLAES
During Grondwerk, Stefanie offers a glimpse into her work on baby hatches. She is working on a performance about the questions 'where do we come from?', 'where do we go?', 'where do we feel at home?' and 'when do we feel at home somewhere?' Together with an army of dolls and other handiwork, she seeks out the intimacy of a miniature tableau and the angel that breaks the spell.
SOFIE VAN DER LINDEN
The personal data sheet that you filled in upon arrival serves as a link between all visitors to Grondwerk. After each edition, Sofie makes a new map. These show what people are thinking about, where they live and which road people travelled to get here. 
MARIO DEBAENE
Use the poster instead of the internet!
Everyone gets a voice, with or without iPad!
Mario engages in agitprop!
On site! Here! With your neighbour's voice, the staff's voice, or your voice!
Say what you have to say and everyone will see it
ERIK GONZALES BRINCK
Three years ago, Simon met Erik from Chile at Globe Aroma and asked him to collaborate on De Brievenschrijver/Letter home (a 2015 performance by Simon Allemeersch with a group of actors, makers and musicians from Globe Aroma's entourage). During Grondwerk, Erik shows a selection of his fascinating visual work.
Documentary about TOSO
For months, film-maker Dany Deprez followed The Ostend Street Orkestra. This is a report on the day-to-day goings-on in this unruly musical ensemble.
SARA'S KITCHEN
The kitchen lies at the heart of Grondwerk. Using the ingredients that the audience delivered, Chef de cuisine Sara Sampelayo and Nicole Petit make sure that an assortment of snacks keeps rolling off the conveyor belt.
Lucinda Ra is Giovanni Barcella, Jeroen van Herzeele, Brigitte Mys, Stefanie Claes, Simon Allemeersch, Mario Debaene, Maarten De Vrieze & Barbara Claes  | co-production Vooruit & KAAP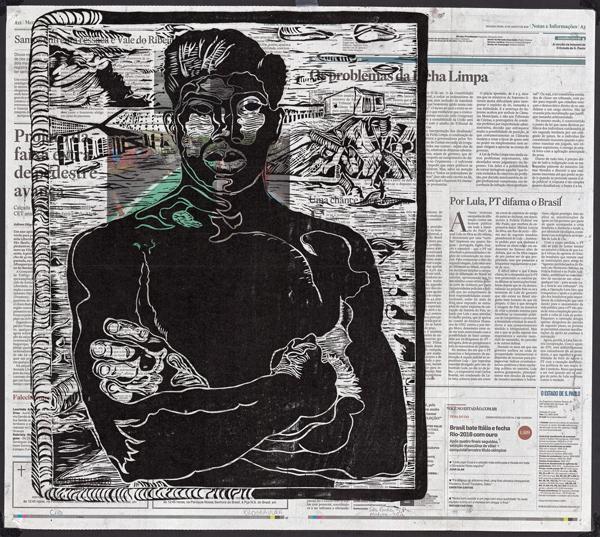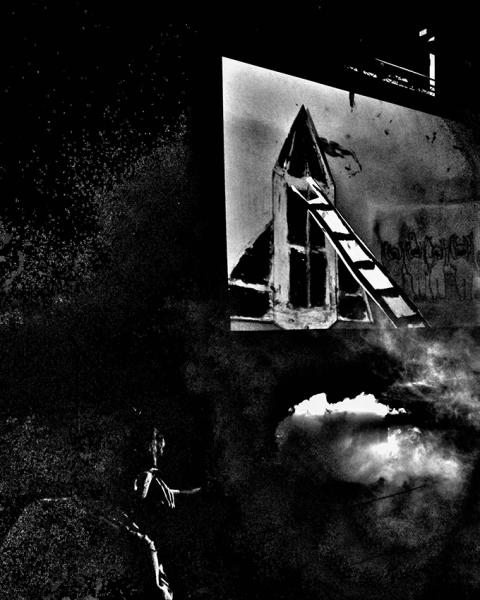 Inkomprijs per dag is 250 gram eten. Alles is welkom, behalve vlees, vis en alcohol.
Je krijgt een stempel en toegang voor diezelfde dag.
WANDER IN & OUT AS YOU PLEASE
22/06: 19:00 >  23:00
23/06: 19:00 >  23:00
24/06: 13:00 > ca. 17:00