Radical Light
In Radical Light, choreographer Salva Sanchis and four dancers explore the interface of experience-related and formal dance. ''Experience-related' stands for the dances that we create spontaneously at a party or at home: instinctive but also socially determined. Formal dance, however, is what you see in dance performances, the movements are completely 'composed'.
The mix of minimal techno and experimental electronics by DJ duo Discodesafinado elevates the production to a surprising level: at an incredible 120 beats per minute, you will enjoy an hour of explosive energy and virtuoso choreography. Staying in your seat during Radical Light will be a genuine challenge!
Until recently, Salva Sanchis (PARTS, Rosas) and Marc Vanrunxt formed the dance organization Kunst/Werk. Radical Light was his last production as part of that team. Sanchis' work focuses on the dialogue between improvisation and predetermined movements. In addition to Radical Light, A Love Supreme, the dance production he made with Anne Teresa De Keersmaeker, has also been selected for the TheaterFestival 2017.
"Radical Light is dans zoals je ze vaker zou willen zien." — uit het Juryrapport
"Het oranje dansvlak dient als een dansvloer waarop de dansers amper oogcontact maken maar naast en soms met elkaar alles geven. Dat dit nooit saai wordt, is te danken aan hun onwaarschijnlijke virtuositeit én aan het charisma van Sanchis."  — Focus Knack
choreografie Salva Sanchis l dans Inga Huld Hakonardottir, Peter Savel, Stanislav Dobak, Thomas Vantuycom of Gabriel Schenker, Salva Sanchis l muziek Discodesafinado (Joris Vermeiren en Senjan Jansen) l fotografie Bart Grietens l productie Kunst/Werk l met de steun van de Vlaamse Gemeenschap l met dank aan Manon Santkin, Luc Schaltin , Peter Fol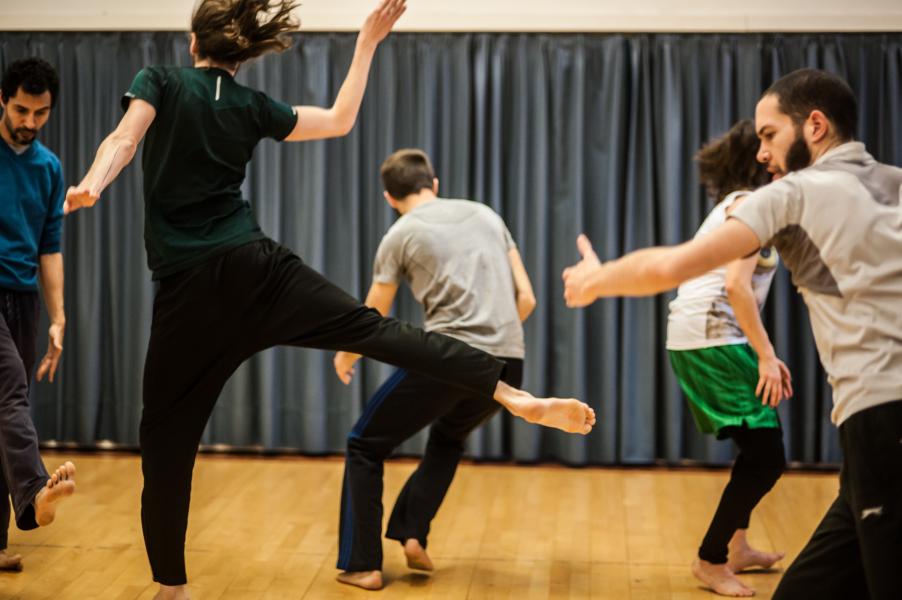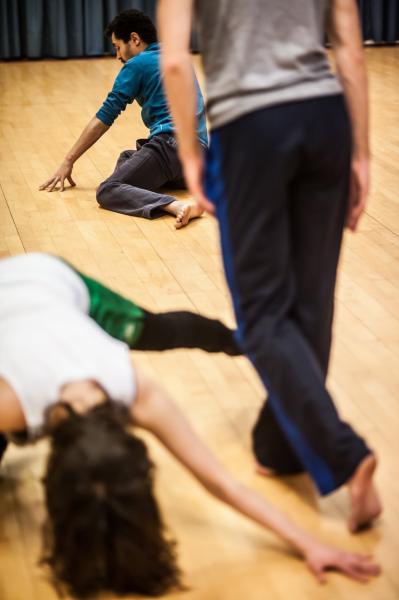 DURATION : 60 min.
Opgelet, deze voorstelling begint uitzonderlijk om 21u.