Paradise Now (1968-2018)
#ChallengeTheSystem
#NxtGen
#Repertoire
25.10.2019
July 1968. The legendary Paradise Now by The Living Theatre premières in Avignon. The actors attempt to incite a revolution by putting the audience in a state of readiness. It is an ecstatic trip that is intended to lead to a new form of living together. Their revolution is not only political but also spiritual, with sources of inspiration such as the I Ching, Chassidism and Kabbala. The central focus is the relationship between the collective and the individual.
May 2018. Michiel Vandevelde goes in search of traces of the legacy of May '68, along with a new generation of young performers. Will they open new perspectives on the future when they research half a century of history in a wild choreography of iconic images?
• Artist-in-residence Michiel Vandevelde works as a choreographer and as a curator, and has presented almost all of his work at Kaaitheater. The main leitmotif in his productions is political and artistic activism. Last season, he curated CITY:LAND and The Alternative Election Show. This season, he is also presenting Goldberg Variations and Human Landscapes 1 & 2. Paradise Now (1968-2018) was first performed in Brussels in May 2018, was selected for the  TheaterFestival 2019, and is now returning after a European tour.
choreography Michiel Vandevelde | with Zulaa Antheunis, Sarah Bekambo, Jarko Bosmans, Bavo Buys, Wara Chavarria, Judith Engelen, Abigail Gypens, Lore Mertens, Anton Rys, Margot Timmermans, Bo Van Meervenne, Esra Verboven, Aron Wouters | production fABULEUS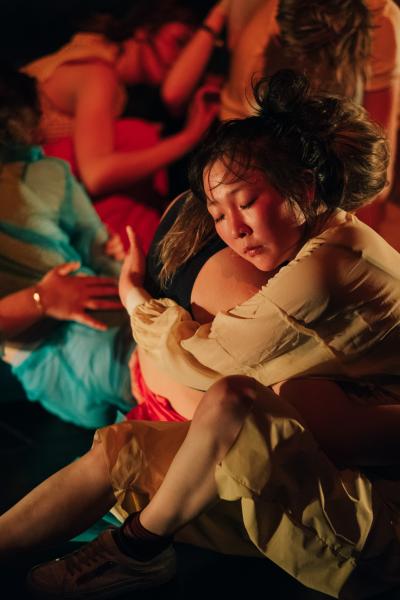 DURATION : 80 min.
LANGUAGE : Dutch English French