Liquid Room VII: SOUND & VISION
Light as a compositional building block
The Liquid Room Series by the musical ensemble Ictus has gradually acquired cult status. Every Liquid Room has a theme and this time round, it is 'light'. A new generation of composers makes use of light as if it were a compositional building block, just like sound or movement. Increasingly accessible – and cheaper – technology has contributed to this 'materialistic liberation'. Alongside the composers Alexander Schubert, Kaj Duncan Daviden and Juliana Hodkinson, the choreographers Ula Sickle and her sound wizard Yann Legauy are a strong presence with two of their impressive Light Solos. 
Liquid Room was specifically devised for Kaaitheater's large hall. This is dismantled and used as a single open space. Various different podia are spread around, with the audience positioned in between them. Music is given the broadest possible interpretation through a great openness to other disciplines, such as visual art, dance and performance. In the meantime, Ictus has also introduced this successful formula at music festivals in Darmstadt and Berlin.
FULL PROGRAMME
Alvin Lucier, Music on a long thin wire
James Tenney, Having Never Written A Note For Percussion
Alvin Lucier, Silver Street Car for the Orchestra
Juliana Hodkinson, Lightness
Ula Sickle & Yann Leguay, Light Solo 1 / Light Solo 2
Franck Bedrossian, Digital
Michael Schmid, Krachal
Peter Ablinger, Voices and Piano
Alexander Schubert, Sensate Focus
Simon Loeffler, Solo
Luciano Berio/Manon De Boer/George van Dam, Sequenza
Gérard Pesson, La lumière n'a pas de bras pour nous porter
Gordon Monahan, Speaker Swinging
Kaj Duncan David, 4c0st1ctr1g3r
Gordon Monahan, Speaker Swinging
Salvatore Sciarrino, Tre Notturne Brillante
performers Ula Sickle, Yann Leguay, Dirk Descheemaeker, Gerrit Nulens, George van Dam, Tom Pauwels, Michael Schmid, Alex Fostier, a.o.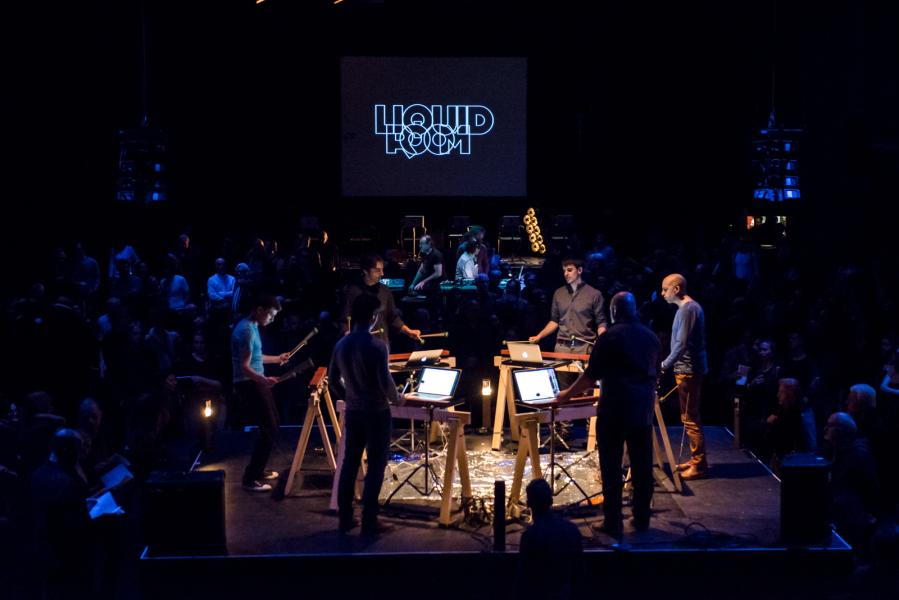 DURATION : 150 min.
KAAITHEATER CO-PRODUCTION
Presented by
Kaaitheater
European Union | Creative Europe