Hamlet
#NewArrivals
#NxtGen
#Repertoire
29.09.2018
The young director Lisaboa Houbrechts is tackling Hamlet. She has opted for the female perspective, focusing on the destructive relationship between Hamlet and his mother Queen Gertrude. Houbrechts primarily aims to illustrate Gertrude's innocence and thus to show the iconic play in a radically different light.
The choice to stage this family drama came with the cast: actress and Needcompany member Grace Ellen Barkey plays Gertrude, Grace's son Victor Lauwers plays Hamlet and her daughter Romy Louise Lauwers plays Ophelia. The parallel between the nuclear family in the play and the actual family onstage will undoubtedly heighten the narrative tension of the piece.
• Lisaboa Houbrechts and Kuiperskaai – a collective of young directors from Brussels – previously staged Shakespeare's Winter's Tale and 1095, and they are now coming to the Kaaitheater for the first time. In her adaptations of historical stories and pieces from the classical repertoire, Houbrechts always presents the human person as an infinite succession of whims and desires.
tekst naar William Shakespeare | regie en tekstbewerking Lisaboa Houbrechts | vertaling Victor Lauwers | met Victor Lauwers (Hamlet), Grace Ellen Barkey (Gertrude), Romy Louise Lauwers (Ophelia), Seppe Decubber (Claudius), Lobke Leirens (Polonius), Maxime Rouquart (Laertes) | regie-assistentie Pauwel Hertmans | scenografie Oscar van der Put | kostuumontwerp Sietske Van Aerde | muziekcompositie Maxime Rouquart | piano Claire Chevallier | cello Simon Lenski | viool Wietse Beels | contrabas Kristof Roseeuw | opname, montage & mixage Simon Lenski | lichtontwerp Ken Hioco, Oscar van der Put | productieleiding Tim Zeegers | techniek, licht Britt De Jonghe | geluid Stijn Cools | stage regie Kyra Verreydt | dramaturgisch advies Erwin Jans, Isabel Verhulst | Franse vertaling Marie Hooghe-Stassen | boventiteling Werkhuis | uitvoering decor decoratelier Toneelhuis: Senne Suls, Jan Palinckx, Patrick Jacobs, Karl Schneider, Natalie Van Puymbroeck (stage) | uitvoering kostuum kostuumatelier Toneelhuis: Cindy Dierckx, Kathleen Van Mechelen | portret (schilderij) Benoît Gob | met dank aan Guy Cassiers, An-Marie Lambrechts, Bart Meuleman | productie Kuiperskaai, Toneelhuis | coproductie Needcompany, Künstlerhaus Mousonturm | gerealiseerd met de Tax Shelter maatregel van de Belgische Federale Overheid: Casa Kafka Picture, sabelle Molhant, Casa Kafka Pictures Tax Shelter empowered by Belfius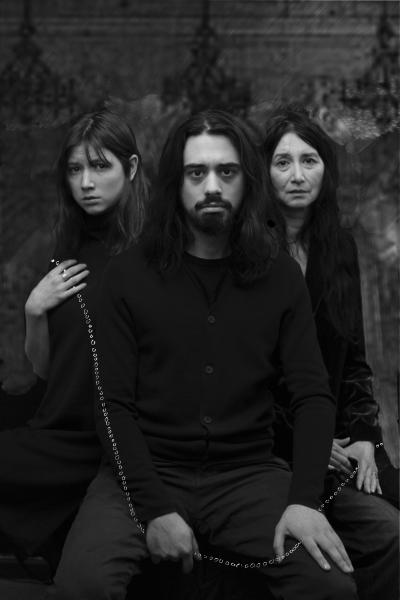 DURATION : 120 min.
LANGUAGE : Dutch — srt. French