Families are formed through copulation
The plays by the Canadian PME theatre group, founded in 1987, are always original creations that comment on the world and the work of the theatre itself. Using free associations and ideas as a starting point, the members of PME work together on a sort of script which is then tested for feasibility during the rehearsal process. In view of the contribution made by each member, the PME uses a wide range of disciplines and techniques in its performances. 

The text of Families Are Formed Through Copulation / La Famille se crée en copulant was ultimately written down by the English-speaking Canadian Jacob Wren who also directed the work. In a number of short, clear and highly moving stories and dialogues we are faced with the question of why people want children. Although the arguments put forward are not really taboo, people prefer not to talk about them or hear them.

The linguistic situation in Canada is similar to that in Belgium. In Canada too, living with two languages leads to a special awareness of 'translation' and the misunderstandings it frequently leads to. In the work of PME, and particularly of Jacob Wren, we see a predilection for the clumsiness, confusion, muddiness and complicated nature of communication. Indeed, they see this awkwardness and ill-fitting aspect as one of the basic characteristics of theatre as a medium. During the course of history, theatre has twice missed the opportunity to redefine itself, on the invention of printing and of film. What was the theatre's answer to the intimate act of reading a printed text? And to the enormous possibilities of realism in film which made every film story so much more credible than a story on stage? It is precisely this 'backwardness' and clumsiness that draws the makers of PME to try and discover what significance this living medium might have in the twenty-first century.
texte, mise en scène Jacob Wren
traduction Eva Labarias
créé et joué par Gaétan Nadeau, Laure Ottmann and Tracy Wright
installation Jean-Pierre Gauthier
chorégraphie Martin Bélanger
directeur technique Mathieu Chartrand
stage manager / responsable de la production Kerri Strobl
production PME
créé en résidence chez Usine C
coproduction Forum Freies Theatre (Düsseldorf)
support Kunststiftung NRW, the Department of Foreign Affairs and International Trade of Canada, The Canada Council for the Arts, Conseil des arts et des lettres du Québec, Foreign Affairs Canada-Affaires étrangères Canada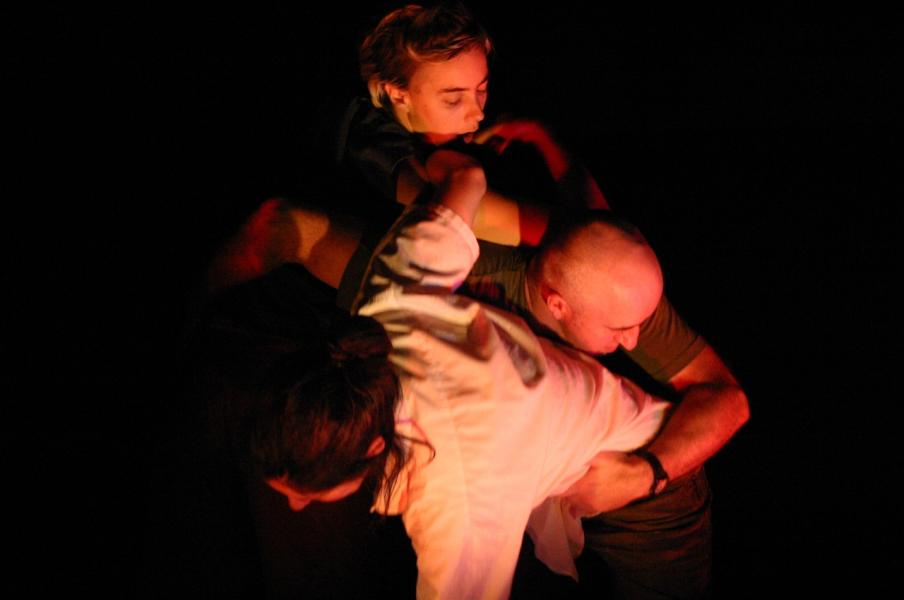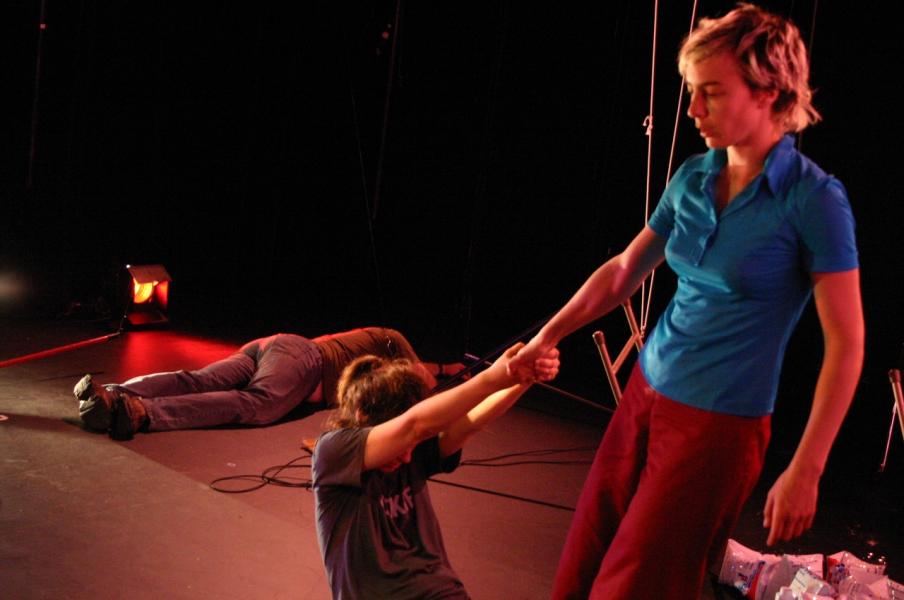 LANGUAGE : French English